Elderly Housing
Community Information
The Seymour Housing Authority maintains two elderly/disabled communities in Seymour: The Reverend Albert Callahan House located on Smith Street and the Norman Ray House located on Walnut Street.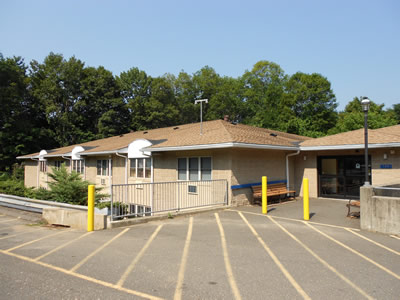 Both communities offer bright, cheery efficiency or one-bedroom apartments with call-for-aid systems in secured buildings. Each community also has laundry facilities and a community room for resident activities. The Callahan House is a four-story building with an elevator, and the Ray House is a smaller two-story building.
Both communities feature active tenant associations. Building a well-rounded community takes more than just affordable accommodations! The tenants 'associations offer active social calendars for residents, including holiday celebrations, bingo, barbecues, and card parties. These activities give residents the opportunity to meet their neighbors, to cultivate friendships, and to remain an active part of the community.
Qualifications
To qualify for the Elderly Housing program, you must be at least age 62 or disabled, and your total household annual income cannot be greater than the amounts shown in the chart below.
Number of People
in the Household
Maximum Annual Income
Allowed at Admission
1
$45,500
2
$52,000
Rent & Utilities
The rental charges for the Elderly Housing program are based on a household's income. Residents pay 30% of their income for rent. Heat, hot water, and electricity are included in the rent at the Callahan House. At the Norman Ray House, residents are responsible for the electricity and heat and are given a $91/month utility allowance.
Applications
To apply for the Elderly Housing program, download the application packet here.
Completed application packets can be sent to:

The Seymour Housing Authority
28 Smith Street
Seymour, CT 06483